📅 19 June 2023, 6pm – 7.30pm
📍 Photographic Society of Singapore (30 Selegie Rd, Level 3 Loke Wan Tho Gallery, S188351)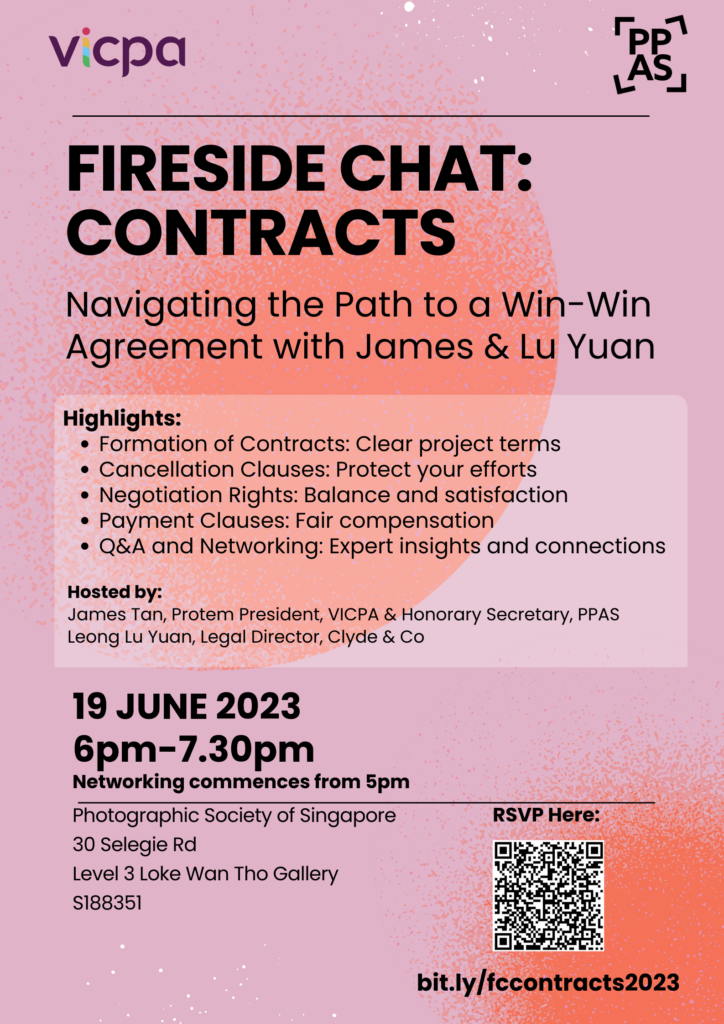 Speakers' Bio:

James Tan is the current President of VICPA and primarily a digital workflow and colour specialist whose works span across multiple industries from photography to lighting engineering. He has been actively contributing to improving the quality of the photography industry since 2007 when he was inducted into professional associations like the MPA and PPAS.

Lu Yuan is a commercial lawyer and Legal Director with Clasis LLC (associated with Clyde & Co) with extensive experience in commercial litigation, arbitration and contractual advisory work. She regularly advises on contracts, agency, employment law and agreements, and is also a Fellow of the Singapore Institute of Arbitrators and is accredited as an Associate Mediator of the Singapore Mediation Centre.

This event is co-organised with PPAS.